Panoptic
A brand new Demo, and Early Access coming very soon!
---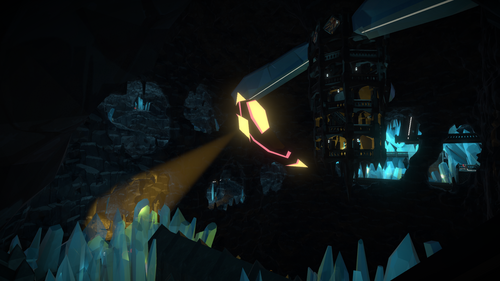 Hey everyone!
Ever since we made Panoptic available as a free demo, you have had the same level to play.
Now, for the first time, we replaced this level with a brand new environment!
This new demo features about one-third of a much bigger level, which is going to be available in the game's Early Access version, available very soon.

Now, to keep this Early Access period manageable for our very small team, the game will only playable through Steam during Early Access.
For the same reasons, the new Demo is also only playable via Steam during the Early Access period, and is available here.
While the core gameplay stays the same, there have been a whole bunch of new features and mechanics implemented. Here is a list of the main changes :
The graphics have been overhauled.
The PC player now has several Orbs to destroy, making the levels more complex.
The PC player can try to blend in with NPCs by mimicking the actions of the other Beings in certain spots.
The VR player can find the general location of the PC player by pressing both triggers and using a new power.
The game now has a tutorial explaining all mechanics, accessible from the main menu.
The VR player can reposition themselves using the grip buttons, the trackpads and the menu buttons. The controls are explained in detail in the tutorial.
As the PC player, be careful of falling from too high, as you will lose your balance and get stunned!
A new, dynamic music track that changes as the PC player progresses through the level.
A slew of other changes and improvements, thanks to an almost complete code rewritten.
Hopefully you will enjoy the new mechanics and level, and will be excited for the coming release of the Early Access :)

Also, feel free to contact us, or join the discussions at:

— Team Panoptes
Files
Try the free Demo on Steam
Jun 28, 2019